Coffee is a worldwide addiction. Why do people drink coffee? Some love the taste. Others want an extra jolt of caffeine to get them through the day. And then some people drink it for its health benefits, digestion and even out of habit. Worldwide, it's estimated that...
read more
Slow twitch muscle exercises are crucial for endurance athletes, and many studies show that endurance athletes actually have more slow-twitch vs fast-twitch fibers. Why? Endurance athletes train with: Low resistance High reps It's no secret that if you want to run a...
Fast twitch muscle exercises incorporate your type II muscle fibers, which are responsible for quick bursts of strength. Powerlifters engage more of these fibers because of the way they lift: extremely heavy with explosive movements. If you want to improve your PR or...
If you're going to the gym, training hard and seeing results, you probably don't give much thought to fast twitch muscle fibers vs slow twitch. However, if you want to maximize performance and reach your goals, you need to be able to answer: what is the difference...
Do you have digestive issues or just find your normal source of protein difficult to digest? Then, hydrolyzed protein benefits are perfect for you. Hydrolyzed protein powder comes in whey isolate form, so it's ideal for an after-workout shake or just to add more...
Protein shakes are such an integral part of the fitness world that nearly every trainer will recommend them. Unfortunately, many people think "shakes will make me bulky," but that's not really true, depending on your goals. The benefits of protein shakes after...
Whey, casein, plant, soy – there are a lot of different types of protein. And today, it's time to go over another type you may want to try: pea protein. What are the benefits of pea protein? There are a lot. We're going to review pea protein benefits and provide...
Growing wildflowers can be so rewarding and fun for any home gardener. Along with attracting pollinator friends, wildflowers add gorgeous color to your outdoor space and benefit the environment in so many other ways. If you're intimidated by the idea of growing...
Wildflowers are a natural way to add beautiful color and interest to your garden, but did you know that there are also environmental benefits of wildflowers? Native wildflowers help support wild pollinators and the local insect pollination, which ultimately helps...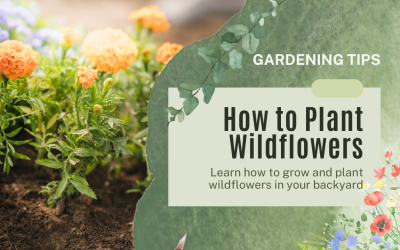 Opening a pack of wildflower seeds, scattering them on your ground and hoping for your first blooms in a month or two is a thing of magic. For some, this strategy of planting wildflower seeds works. But for many others, there is quite a bit of work that goes into...
If you don't have a lawn or garden to plant your wildflowers, you still have options for growing them. I'm going to explain how to grow wildflowers indoors, but it's always better to grow these flowers outdoors because they're great for pollinators, such as bees. And...
Wildflowers can fill your lawn or garden with an array of spectacular colors, from beautiful purples to white, red, yellow, pink and others. After all of your hard work and effort planting wildflower seeds and caring for them, you deserve to bring them inside to...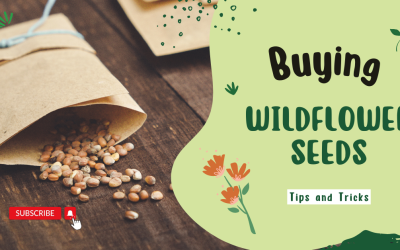 Buying wildflower seeds is easy. Walk into a garden center or search for seeds at your favorite online retailer, pay for the seeds and be on your way. However, if you're buying seeds blindly, you may find yourself with flowers that: Don't match the ideal color scheme...
Looking for vegetarian protein snacks? Put those boring protein bars down and give these snacks a try. If you're a vegetarian trying to boost your protein intake, you know how difficult it can be to keep things interesting. These high-protein snacks will give you the...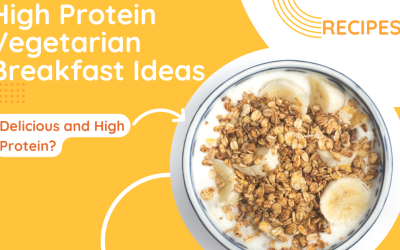 Are you looking for a high protein vegetarian breakfast to eat? Me, too. And while I am not 100% vegetarian, I only eat meat maybe four or five times a year. So, I don't get the extra protein needed from sausage, bacon, steak or any of the other high proteins people...